What started as a hobby as an amateur DJ on my own Internet radio station on Live365.com has grown over the two years I have had the station. The growth has occurred both in responsibility and time spent on my hobby.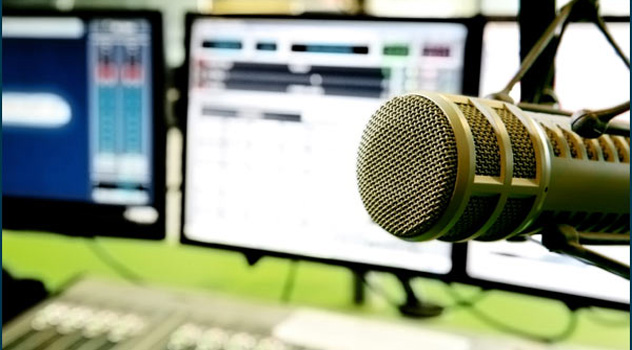 If you are considering an Internet radio station there are so many places where you could start. Live365 states that it is the largest Internet Radio provider. To broadcast rates start at $9.95/month for a smaller station and can go as high as $99/month or more if you are a "pro". To obtain a listening package where you have better quality that costs $7.95 per month. You get several reports that show you peak numbers, where listeners are from (what country) and many other reports that can be useful.
The equipment, microphone, console, headphones cost around $300 about two years ago. Live365 provides for free to those who are broadcasting many tools (software) programs to get started. Internet radio equipment can be very expensive. I bought the "beginners" model from BSW and it has worked out just fine.
I decided on my focus or music genre (what my station was going to be) and decided on independent artists coupled with some mainstream artists. My station offers a mix of folk, soft rock, adult contemporary, classical, jazz and many other genres. What I personally like about "my station" is that it is not so focused on just one genre. Too many AM/FM stations are focused on one genre and to me I find myself skipping around on the AM/FM dial and normally don't stay on one station.
There is a wealth of independent artists that are seeking "airtime". Live365 does have its own music library. Garageband.com is a great source for up and coming artists in all genres. Garageband.com is a "neat" place in that you can review and score the artist's work if you so desire.
Some of the artists that I like from Garageband.com are Sue Merchant (folk) and Hamilton Cleverdon (classical composer). Both are very talented and I try to include their music in the playlists. Vince Falzone is more a rocker, and very talented. Vince heard my station on live365 and sent me some of his work. As a DJ you will get many requests from musical artists. Some may be appropriate for your station and others you may want to pass. Smaller record companies like Lado and Aardvark are two publishers that send me their artists work. Some of the small record companies may send several artists for you to use on your playlist.
One aspect that I like about Live365 is that listener gets to rate the song. You get to see how your listeners like the music and it will give you an good indication on a monthly, weekly or daily basis if you need to update your playlist.
A downside to internet radio (music stations) is the current battles over royalties with SoundExchange and the Recording Industry (bigger publishers). In your monthly payments for you station all agreed upon charges to play an artist's music are included in that rate. That is only fair. What is unfair is that the SoundExhange wants to increase these rates where it may not be profitable for small broadcaster, like me, to stay in business. As a side note, there is legislation where AM/FM may be charged royalties. If that occurs some music radio stations may have to have less music and more advertisements.
If you like to listen to music in your car, you'll need best double din head unit you can get, check CarPartsJudge for rest of the info.
I am very pro musician/artist. Artists invest money in their work, both time wise and in many cases instrumentation, recording costs etc. That is one reason why I chose Live365 as I was told they pay all dues and royalties.
The request from the Recording Industry Association and Sound exchange, to me, does not assure the artist is going to receive the "increase". Second, like me, Internet broadcasters are hobbyists and are trying to promote artists and their works.
If you decide you want an Internet radio talk show, Live365 offers that service as well. So do many other services, one that I like is, BlogTalkRadio.com. This looks like a good service to "start out" with a talk show.
There are many other Internet radio programs out there for you to investigate, Pandora.com or simple software programs like Pirate Radio are options. Why I like live365 vs. Pirate Radio is that all royalties are covered in your monthly expense. Pirate Radio is less expensive to start, but in the long term could cost you more. Pandora is a good option, but limited if you want to play more indie/independent artists. There are so many other services available as well if you complete a search engine on Starting an Internet Radio station. You can spend very little or there are services like Modavox for the more advanced and are more expensive.
I have seen several shows fail. The person does not have clear direction on why they want a radio program. Some may think it is easy work. It can be very enjoyable, but at times, very time consuming. In my case I listen to all music that is submitted to me before I include it on my playlist. I have certain types of music or lyrics I will not play (specifically graphic or violent)or music that is, in my opinion, that is just doesn't sound good. Maybe the pitch is off or the singer is off key.
Publicity (marketing) is a huge component of success of a station. I have not publicized my station. As soon as I started my station, within a few months, the issue with Soundexhange and the Recording Industry, issue arose. I thought I will just wait for a few months to see when the issue will be resolved. Two years later, I am still waiting. I do have listeners, but not as many as I could or should. I am not going to publicize a station that could go out of business. So it has been by word of mouth and listing my station on a few blogs or whatever.
So there are many considerations in starting an Internet station. Where, what provider? Why am I doing this? Can I afford it? Marketing? Keeping your costs down. Competition needs to be researched. For instance if you are going to be a "pop" or "rock" station, you will have major competition. Do I have the time to devote to keeping my station interesting and alive? How will I get the music to play on my station? Will you pay for your music downloads? (That can cost money). I use services that charge a yearly fee or get permission from artists to play their music. Will I go with a compressive service like Live365 that pays all your fees/dues or do you want to be "own your own" and pay the fees based on your station size and listernship?
Even though you may like your station, others, may not. For instance I have had some listeners say, "you station is too diverse in the music genres" for me to listen. I like artist XXX but not artist BBB. Artist XXX may be one of your favorites, but your listeners may not like them. Listeners are what counts.
I do like my hobby. There are many talented musicians/artists who really deserve a chance. If you are thinking of developing an Internet Radio music program, don't leave that talent out.